Osteomyelitis Staph Bone Infection Can Be Treated By New Model
Osteomyelitis, staph bone infection, may be treated with a new model discovered in previous research. Osteomyelitis is an infection of the bones caused by Staphylococcus aureus, which reaches the bones through the bloodstream or nearby tissue. If the bone itself is permeated by germs, it can become infected.
Adults are more likely to develop osteomyelitis in the bones that make up the spine, and diabetics can develop it in their feet bones if they have pre-existing ulcers.

Osteomyelitis used to be an incurable condition, but modern medicine is able to treat it. In some cases, surgery may be required to remove the infected bone, followed by antibiotics to aid in treatment.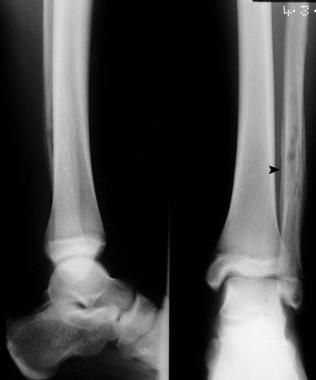 Osteomyelitis, bone infection caused by staph bacteria, treated by new model: Previous study
Previous research found a new form of Treatment for Osteomyelitis that involves testing with a new mouse model. Researcher Dr. James Cassat developed micro-computed tomography (micro-CT) imaging technologies to visualize a surgically induced bone infection.
"The micro-CT gives excellent resolution images of the damage that's being done to the bone. We found that staph is not only destroying bone, but it's also promoting new bone growth. Staph is causing profound changes in bone remodeling," said lead researcher Eric Skaar, Ph.D.
"We're not aware of any other bone infection models where you can pull the bacteria out of a bone and count them in a highly reproducible manner. From a therapeutic development standpoint, we think this model is going to allow investigators to test new compounds for efficacy against bone infections caused by staph or any other bacteria that cause osteomyelitis," added Skaar.
The use of the model allowed researchers to demonstrate a certain protein secreted by staph, which plays a role in osteomyelitis. Understanding bacterial factors could help researchers develop new and more effective treatments.
Resource Link: http://www.belmarrahealth.com/osteomyelitis-staph-bone-infection-can-be-treated-by-new-model/